MLS "ForestLogic": From Scale Cost to Brand Value
木林森从规模成本到品牌价值的不同"森林逻辑"
2017(8th) Gaogong LED Golden Globe Award Ceremony was concluded on thenight of December 22. On the afternoon of the previous day, Mr. Lawrence Lin,Executive General Manager of MLS, made a speech at the opening ceremony ofGaogong LED Annual Meeting themed "Focusing on the Industrial Opportunities& Enterprise Strategies in China's Domestic Market"; his topic was: MLS"Forest Logic": From Scale of Cost to Brand Value.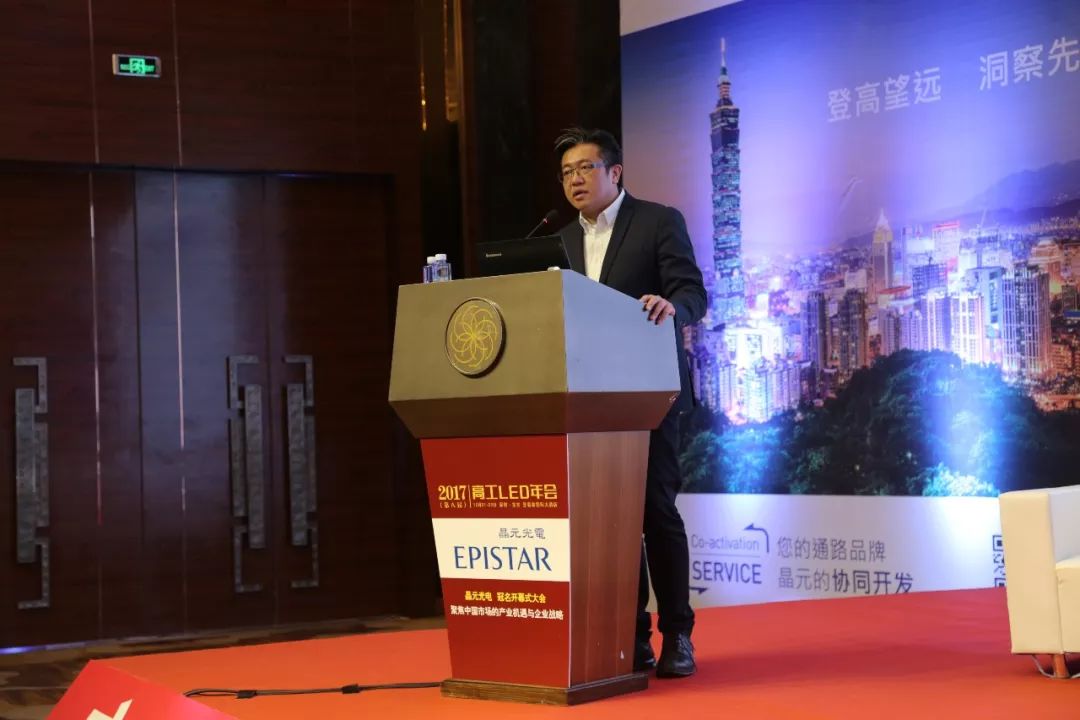 Mr. Lawrence Lin Speaking as ExecutiveGeneral Manager of MLS

According to Mr. Lin, MLS has been makingadjustments to its strategic layout over the past few years. The focus wasoriginally on "manufacturing", but is gradually shifting to "branding". Now MLShas reaped quite a few remarkable achievement through self-development andM&A, and"(quote) I would like to share with you some of our latest newstrategies".
MLS is now China's largest LED packagingenterprise, and the global rankings are also relatively in the front. After theM&A takes place, MLS expects to rank Top 3 globally with 26,000 employeesworldwide.
In the first half of this year, MLSpartnered with LEDVANCE to become the only domestic LED manufacturer whichbusiness covered upstream, midstream & downstream. MLS plans to reinforceits midstream packaging capacity through M&A. Meanwhile, by consolidatingscale-economy advantages from resources integration of the midstream and thedownstream, to expand marketing coverage through its global sales networks.
Rely on the leading position of LEDVANCEbrand, MLS will gradually build-up a brand family in global scope, andincreasing its sales volume in emerging markets with new products lines.
Therewere three core business supported the rapid growth of MLS: components &semiconductor materials, world-class OEM business and global brand management
For components & semiconductormaterials, MLS has made a full-scale layout throughout the entire industrychain. In the upstream, MLS invested in Aucksun and acquired Kaistar. Theacquisition of Kaistar helps to obtain its high-end patents to better servedthose international clients, besides, In the midstream, MLS ranked 6thin global LED packaging in 2016, also the one with the best upward momentum inthe world's top 10 LED packaging company list, there will be greatopportunities for MLS to entry the world's top 5 list even qualified tochallenge for the word's Top 4